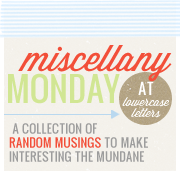 1)
Super fun weekend, but super exhuasting!
The in-laws were in town and we always have a blast with Mimi and Paw Paw!
2)
Mike's Farm
- Went to Mike's Farm for the first time this weekend. Liam was not fond of being woken up from his nap for his first hayride. This made for cranky pictures in the pumpkin patch. Oh well, it was still fun. He got an itty bitty pumpkin and Cody searched for a tall one!
Liam's First Hayride
Picking a pumpkin with his Paw Paw
Cody loves his "tall" pumpkin
3)
Dinner Theater
- Each year Cody's school does a dinner theater fundraiser. The stars of the show are the fourth and fifth graders. It's a fun evening and amazing to see what a bunch of 8-11 year old kids can do! We are very blessed to have a fabulous music teacher who is passionate about his job and make these opportunities possible for our kids. (I was going to post a video, but it just doesn't seem to want to load, so I give up!)
4)
Halloween Party
- The boys got dressed up for our squadron Halloween party. Cody had a blast jumping on the jumper, popping bubble wrap and playing football in the hanger.
5)
Sick
- I've been battling being sick for a week now. I am so ready to feel healthy again. I know that lack of sleep is probably not helping, although I think Liam sleeps pretty well for a 10 week old. However, when you're sick you need extra sleep and that just isn't happening here!
6)
Ten Weeks
- My baby boy is ten weeks old! I can't believe how quickly he's growing. Yes, I know I say this every week, but with how quickly babies change I am constantly in amazement at the difference in him from week to week!
7)
Weekend Roundup
- I'm realizing that's what these posts have become. It's a great opportunity to share our weekend in a nutshell since we're normally so busy throughout the weekend that we don't get to post!